Automotive
The Carbon Noire Commission By Gunther Werks
"Carbon Noire Commission" is a remastered version of the 911 based 933 generations by Gunther Werks. The name of the car reflects the amazing carbon fiber and black color. Carbon fiber displays a distinctive brown hue when viewed in natural light.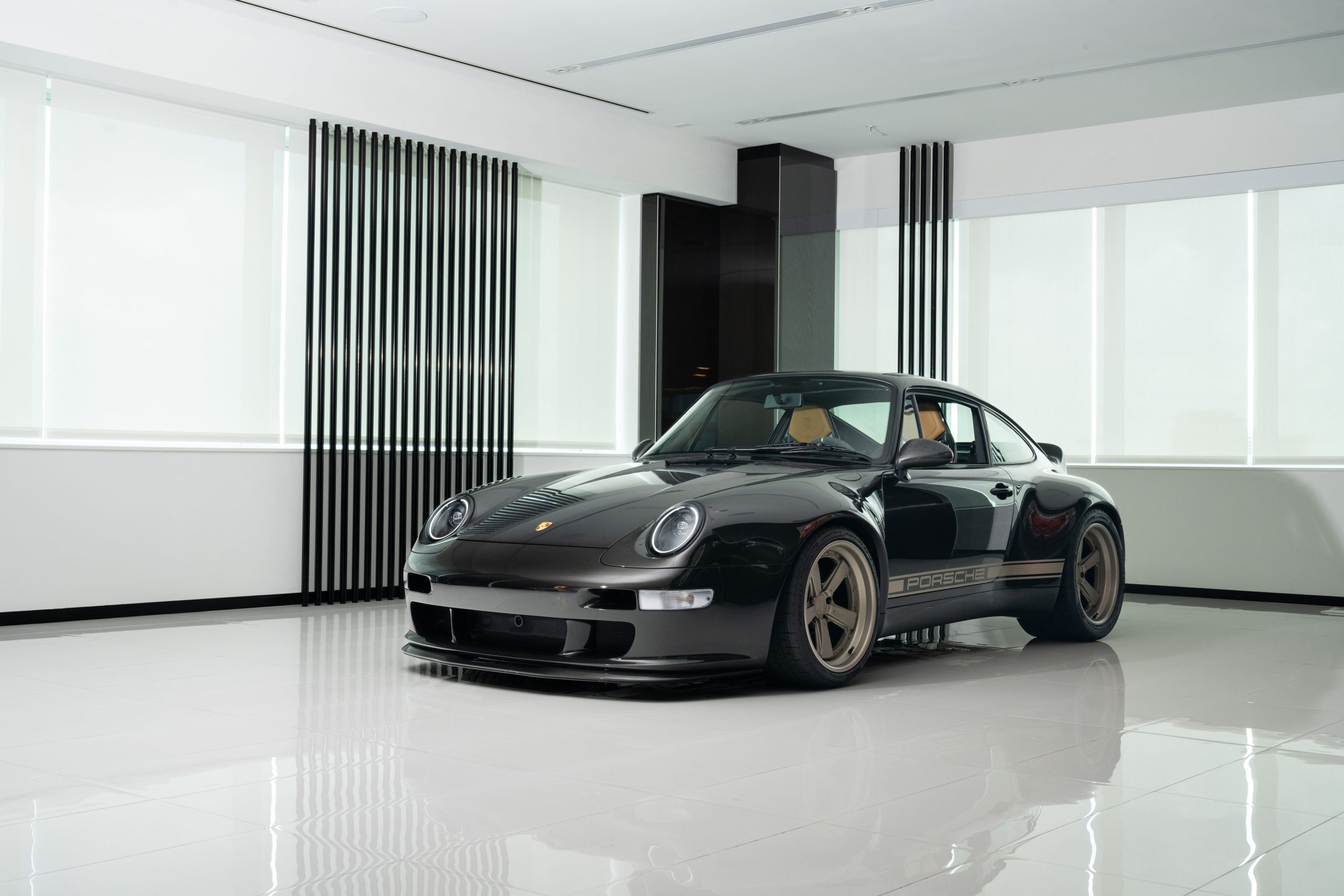 To perfectly match the natural finish of carbon fiber in both sunlight and shade, Gunther Werks created a special color palette, incorporating gold flakes into the metallic pearl finish of the painted panels. This unique custom color also extends to Brembo brake calipers and 18-inch Gunther Werks wheels.
Throughout the vehicle, you'll notice light gold accents, inspired by the new Porsche GT2, present on the badge and engine cover. The rear boasts a custom-designed LED light bridge by Gunther Werks, while black Bi LED headlamps contribute to its menacing appearance.
Inside the car, the dashboard, seats and rear seat upholstery are adorned with a tasteful combination of gloss black carbon fiber and luxurious cognac aeronautical leather, sourced from the same leather used on Gulfstream jets. The Alcantara steering wheel features 12 billet hour markers, as does the five-axis sport milled dial.
Powering the Noire Carbon Commission is a naturally aspirated, air-cooled 4.0-liter flat-six engine, notable for over 400 hp and 300 lb-ft of torque, enabling an incredible 0-60 mph acceleration time of under four seconds.
Source: RM Sotheby's