Automotive
McLaren Senna Against 1200HP Lexus Drift Car In Drag Race
Matt Watson of Carwow, is no stranger to presenting thrilling drag races featuring powerful cars. In this video, he brings us an epic battle between the McLaren Senna and his heavily modified Lexus RC F drift car, both vying for supremacy in the standing quarter mile.
The McLaren Senna is an extraordinary supercar, purpose-built for the track while maintaining road legality. Its 4.0-liter twin-turbo engine, located behind the seat, produces an impressive 789 horsepower and 590 pound-feet (800 Newton-meters) of torque. With these extraordinary performance figures, Senna can accelerate from 0 to 62 miles per hour (100 kilometers per hour) in just 2.8 seconds.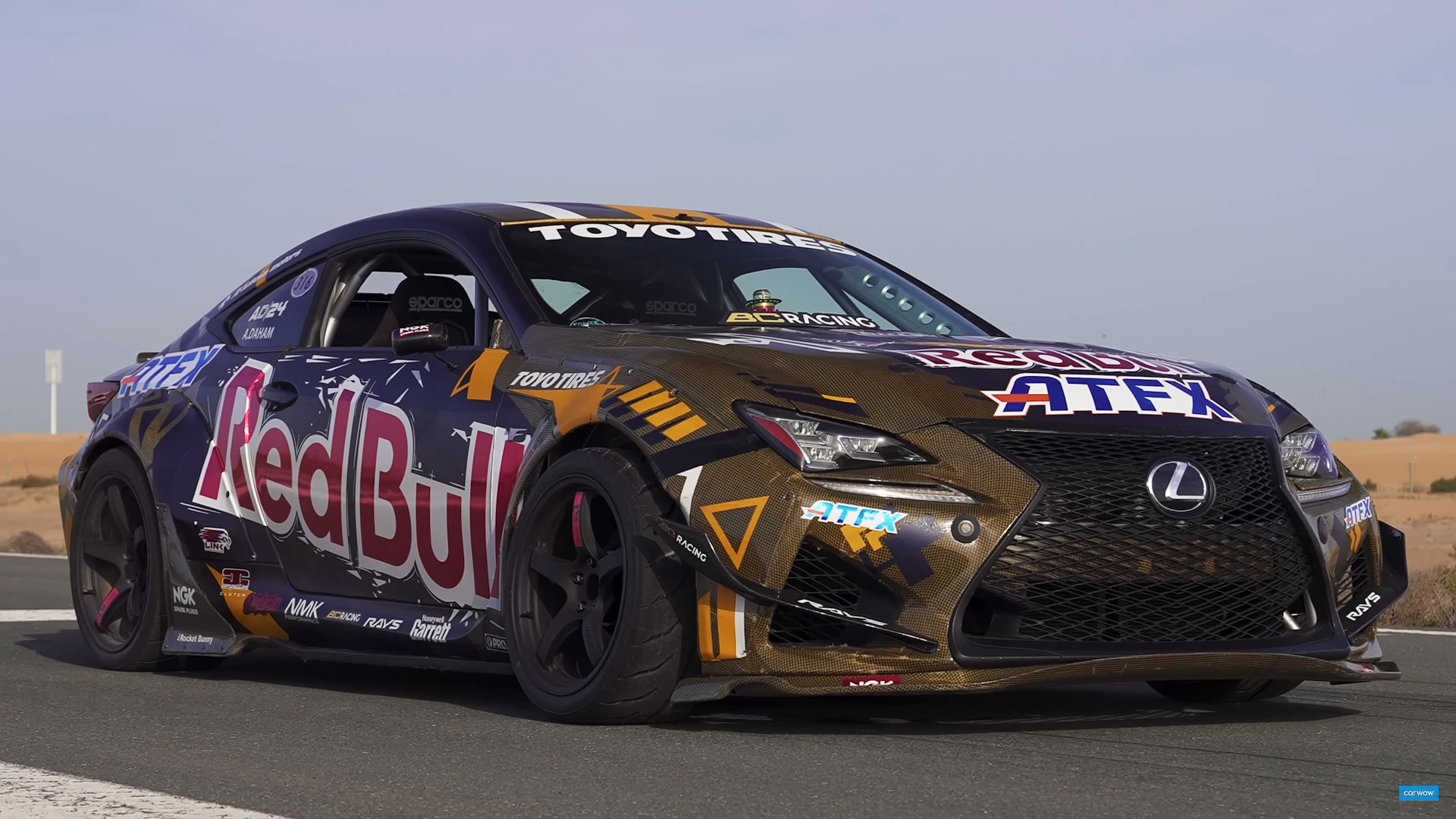 McLaren Senna faced off against a highly customized Lexus RC F drift car, driven by Ahmad Daham, five-time Middle East drift champion and holder of the Guinness World Record for longest twin drift. This particular Lexus RC F has undergone extensive modifications, featuring a 3.0-liter 2JZ engine producing 1,200 horsepower and 738 lb-ft (1,000 Nm) of torque. However, it's important to note that as a dedicated drift car, it's not really designed for straight-line racing.
Can the 1,200-horsepower Japanese coupe beat McLaren's flagship supercar? Watch the video to find out!