Automotive
Manthey-Racing Upgrade Now Available For GT4 RS
After extensive testing, the 'MR' kit for the 718 Cayman GT4 RS has been officially added Porsche Equipment Catalog. As part of the automaker's official product line, all Manthey-Racing upgrades are OEM-certified. As with other iterations of the 'MR' kit — seen on cars like the 992 GT3 and 991 GT2 RS Clubsport — aerodynamic, suspension and braking improvements continue to be a focus in the GT4 RS.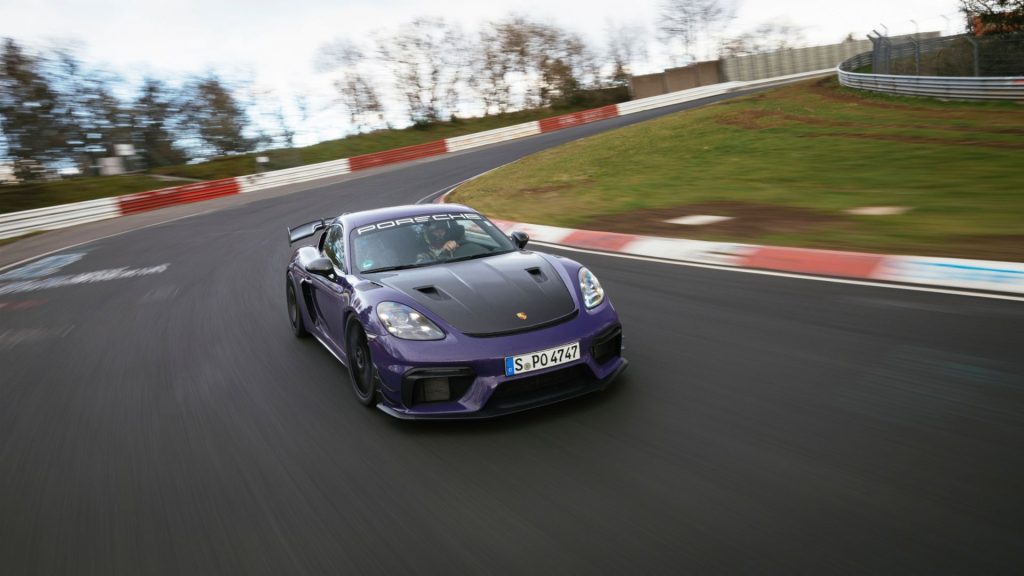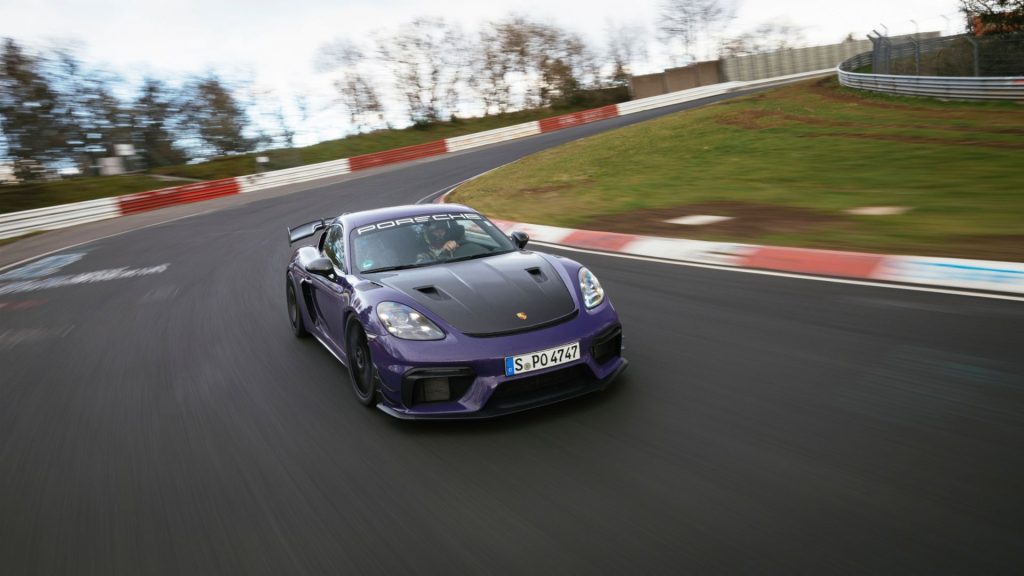 Familiar Recipes
There's a more aggressive motorsport-derived rear wing, dual front dive fuselage, and eye-catching carbon aerodiscs on the rear wheels — all of which are eye-catching aesthetically. Under the car, a new carbon underbody and rear diffuser further enhance the aerodynamic performance of the GT4 RS. Overall, the downforce nearly doubled when the car was traveling at 124 mph, from 196 lbs to 372 lbs.
Porsche and Manthey collaborated to further improve the GT4 RS's suspension, resulting in a more track-oriented setup than the factory version. The enhancements not only increased spring velocity by 20 percent, but also allowed for more rebound and compression adjustments without the need for tools. Braided steel brake lines and racing brake pads were also fitted to improve pedal feel and general stopping performance.
As a result of all these changes, the Porsche 718 Cayman GT4 RS 'MR' was able to achieve a lap time of 7:03.121 on the Nürburgring Nordschleife with brand ambassador and race car driver, Jörg Bergmeister at the wheel. That's an increase of over 6 seconds over the regular GT4 RS.
All of the above is included with purchase of the 'MR' kit, although optional items such as carbon wing gurneys and illuminated door sill guards (with the Manthey logo) are also available. Motorsports-derived towing loops can also be added after the fact. Pricing and availability will be announced at a later date, although Porsche has confirmed that the kit will ship for the US market. No word yet on whether kit is in the works for the recently unveiled 718 Spyder RS.
Image Gallery