Automotive
Jack Barclay and Huntsman make a bespoke model of the Bentley Mulliner
Bentley Motors is proud to attend the Savile Row Concours with two limited edition Mulliners. This bespoke and handcrafted edition was created in collaboration with Jack Barclay – Bentley's oldest retailer – and renowned Savile Row tailor Huntsman. The Savile Row Concours celebrates the legacy and history of this prestigious London address and its connection to the automotive world. Every Hunter Edition car comes with an owner-specific Hunter jacket; made in one of Huntsman's exclusive in-house fabrics.
The Bentayga Extended Wheelbase and Continental GTC Huntsman Edition feature a bespoke interior inspired by the fashion heritage of the renowned Savile Row sewing house. Huntsman's Chief Cutter and Creative Director, Campbell Carey, works closely with Jack Barclay and the team at Mulliner to carefully translate Huntsman's 174-year bespoke heritage into designs that compliment the interior of every car.
These models are equipped with unique Huntsman sewing. Distinctive fabric design features on both vehicles, with upholstery in Huntsman charcoal four point star design contrasting with honeycomb cross stitching. The iconic Huntsman logo and signature 'H' motif can be found embroidered on the headrests, and embossed on the tread plate, even the lock case received special treatment; inlaid with tweed and branded with the Huntsman logo. The result is two bespoke cars fit for the bespoke lifestyle.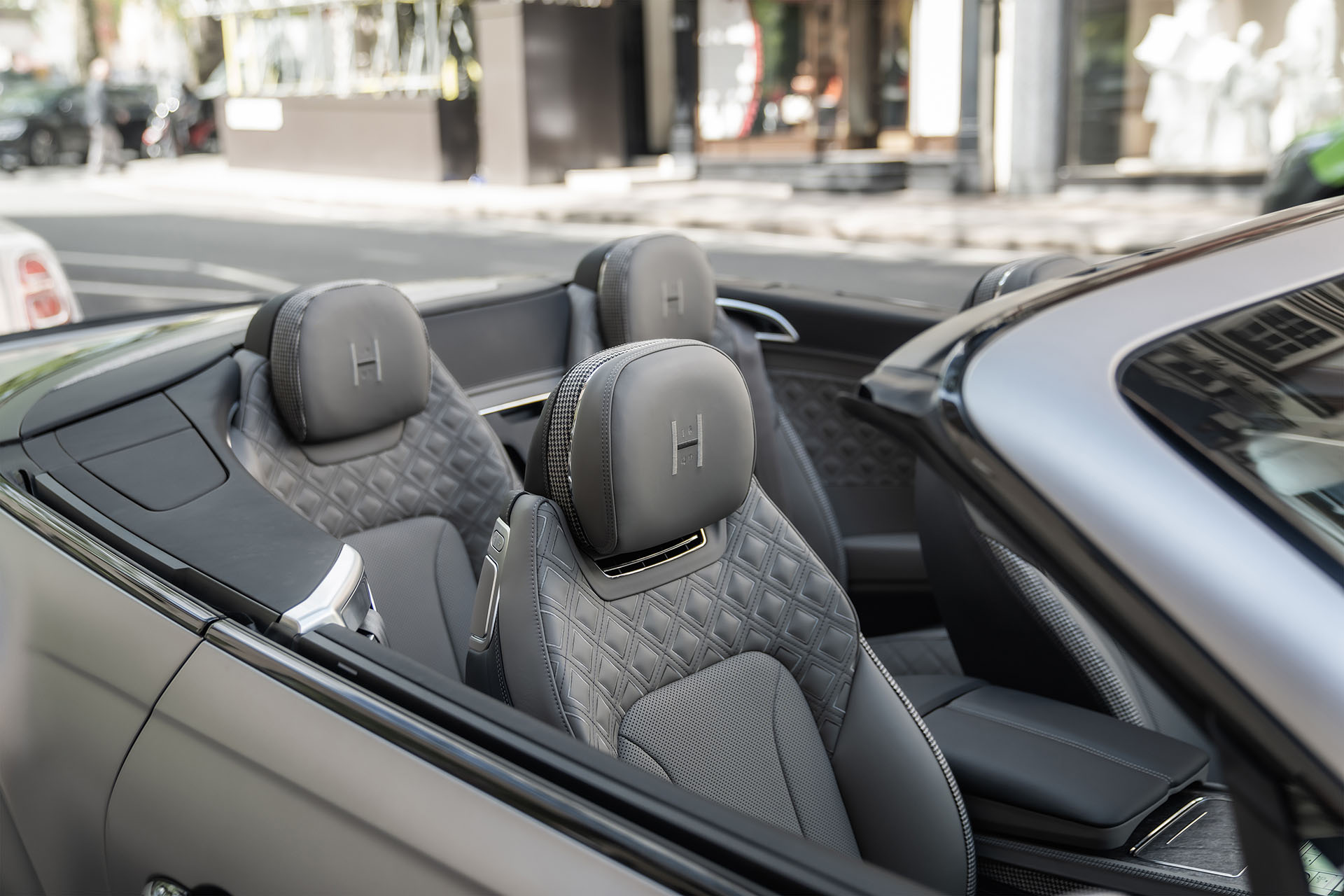 Huntsman Creative Director, Campbell Carey, commented: "It is with great enthusiasm that we are reviving our illustrious partnership with Jack Barclay of Bentley, with two new Huntsman models. As Huntsman's Chief Cutter and Creative Director, it's always a pleasure to work alongside bespoke artisans in other industries. Working closely with the team at Bentley Mulliner, we have created an exclusive collection of cars that reflect the iconic styles of Bentley and Huntsman and strike a harmonious balance between sophistication and luxury with world-class engineering and innovation."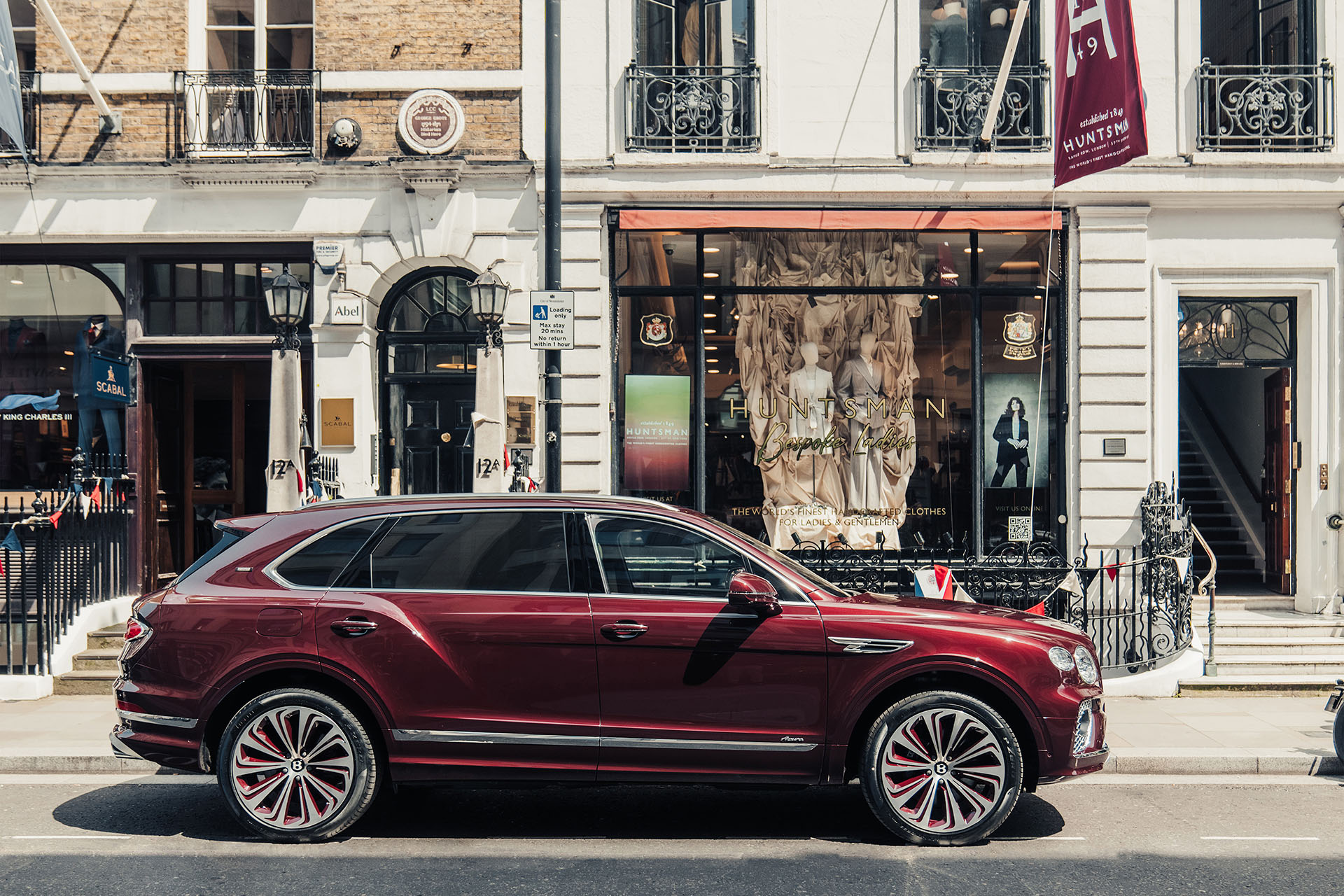 Huntsman Edition customers will be invited to visit Huntsman's historic Savile Row premises to select their fabric and undergo a measurement session to ensure their jacket is made to their exact requirements. Two Hunter Edition examples are part of a collection of 1 in 5 of each model. In the truest sense of bespoke; each issue will be individually styled and tailored to the customer's needs, with the customer being able to influence many aspects of the Huntsman edition. Any potentially interested customer will be able to put together their own Huntsman edition by contacting the team at Jack Barclay.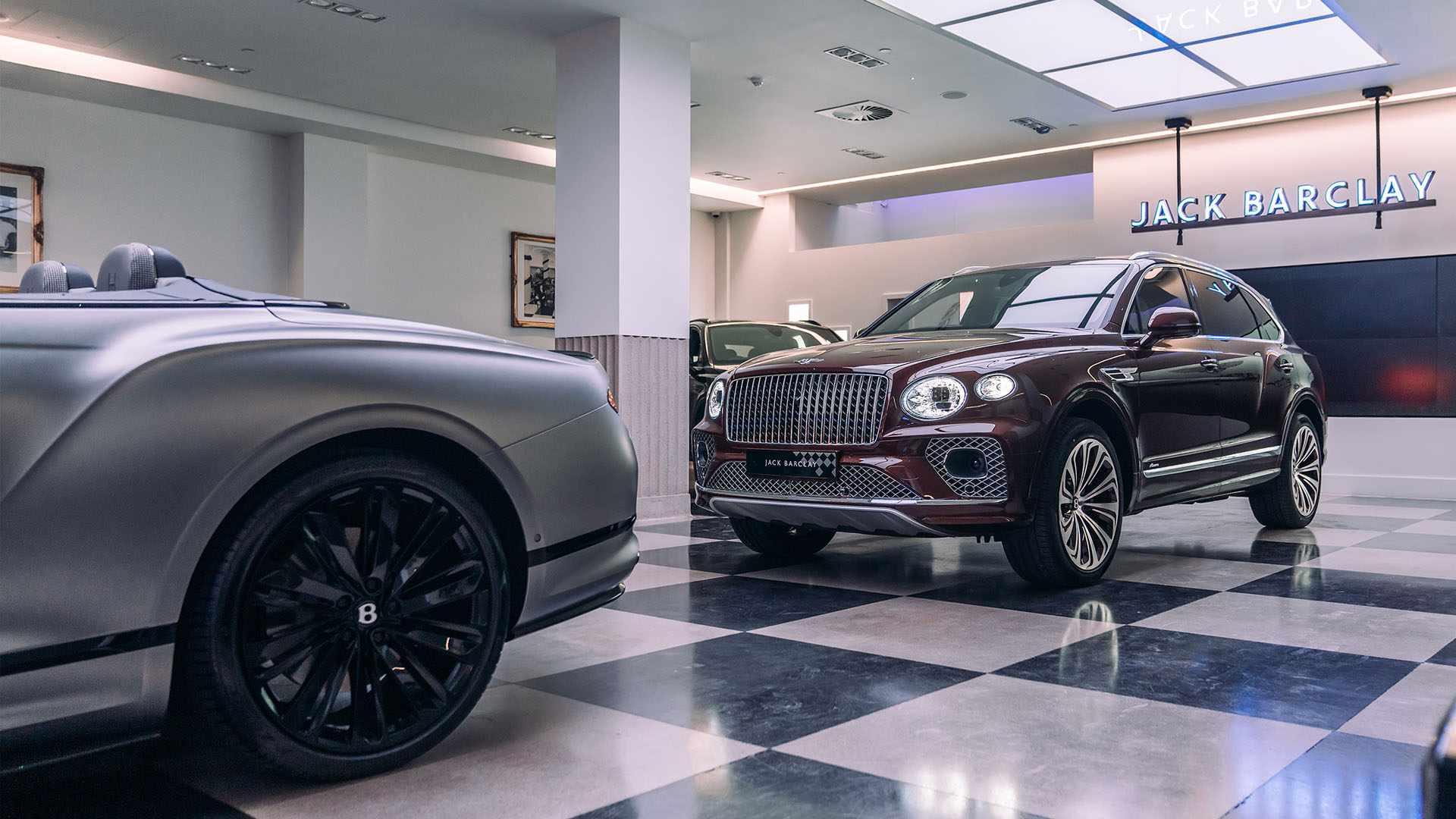 The Bentayga EWB Huntsman Edition is based on the well-being-focused Azure model. Featuring Burgundy metallic exterior paint, bright chrome workmanship, Azure vertical propeller grille and bright ten-spoke body-colored machined alloy wheels finished with a subtle Huntsman Edition badge on the rear pillar. The interior cabin combines Huntsman wool and Damson and Portland leather, in a master class craftsmanship. Providing alternative style and feel, Huntsman tweed details can be seen throughout the cabin including the gear lever, door pockets, storage areas and grab handles. The Mulliner's additional loose rear cushioning also features Huntsman tweed with Damson tubing. Other unique details include Damson Piano veneer, Huntsman embroidery, and Huntsman tweed micro piping into the Mulliner floor rug.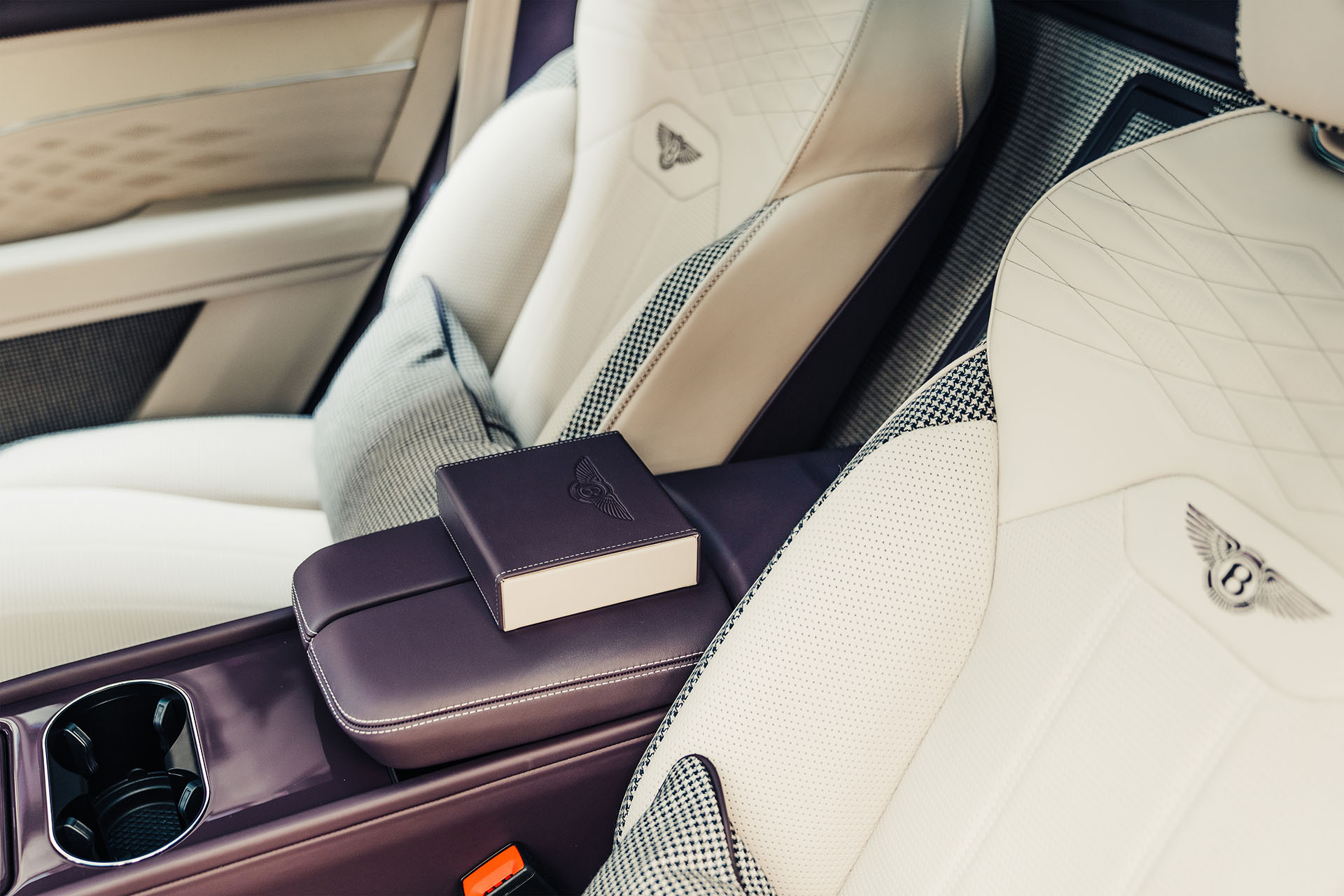 The Huntsman Edition includes the most well-being-focused automotive seat in the world – Bentley Airline Seat Specifications. Bentayga EWB's new Airline Seat Specifications are the most advanced seats ever fitted to an automobile. With 22 adjustment ways, the world's first automatic climate sensing system and advanced postural adjustment technology offer the best rear accommodation since the Mulsanne.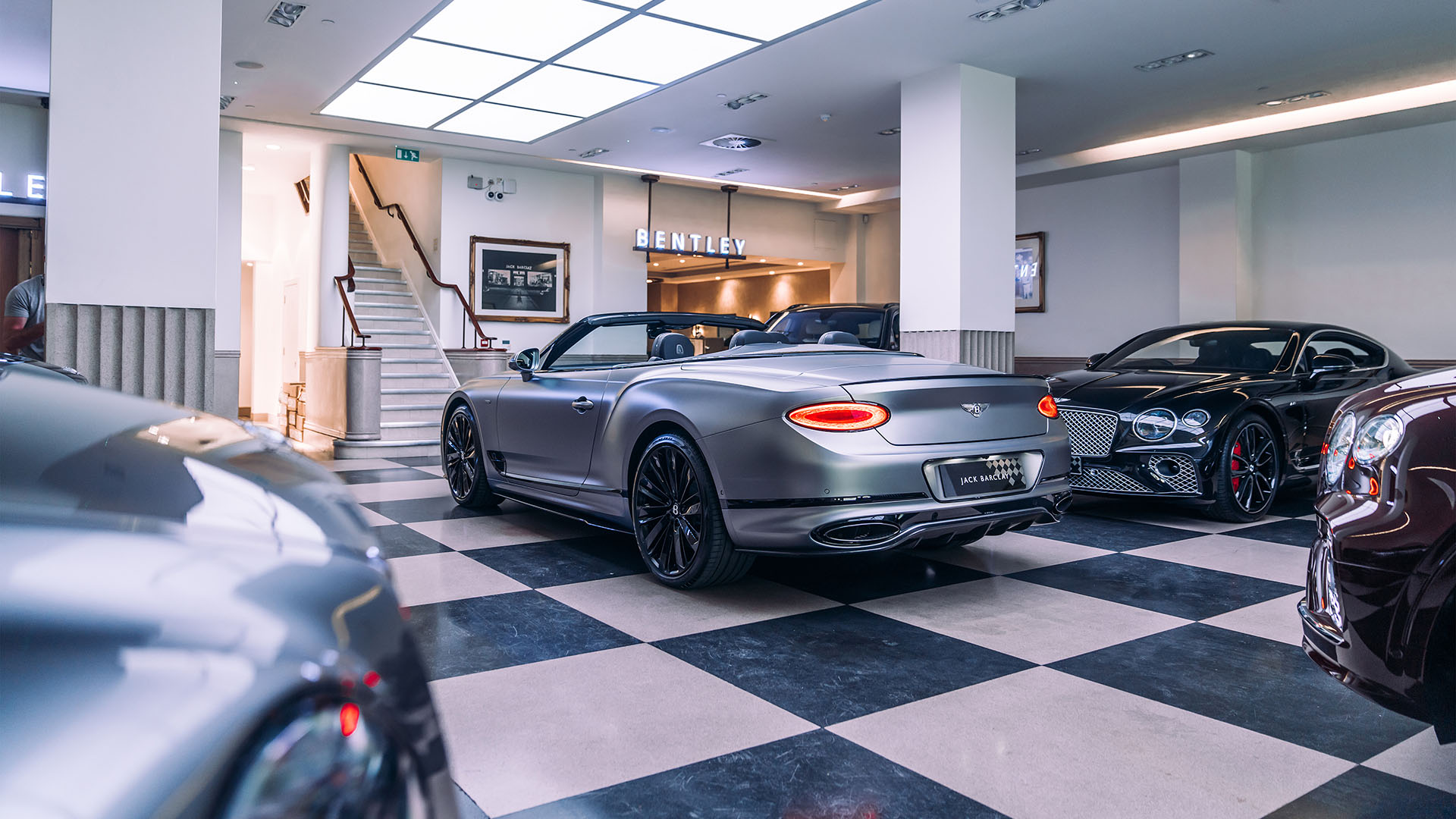 The Huntsman Continental GTC Speed ​​Edition is finished in light gray satin exterior paint and contrasts the Spec Blackline, gloss black 22" ten-spoke wheels, and black Huntsman exterior badges. Interior highlights include contrasting Beluga and Porpoise leather with Huntsman tweed on the seats, storage areas and center accents on the steering wheel. The Porpoise Piano above the double layer of Galaxy Stone is swept door to door through the dashboard. Hunters embroidery on the seats and unique treadplates can be seen as you approach the car.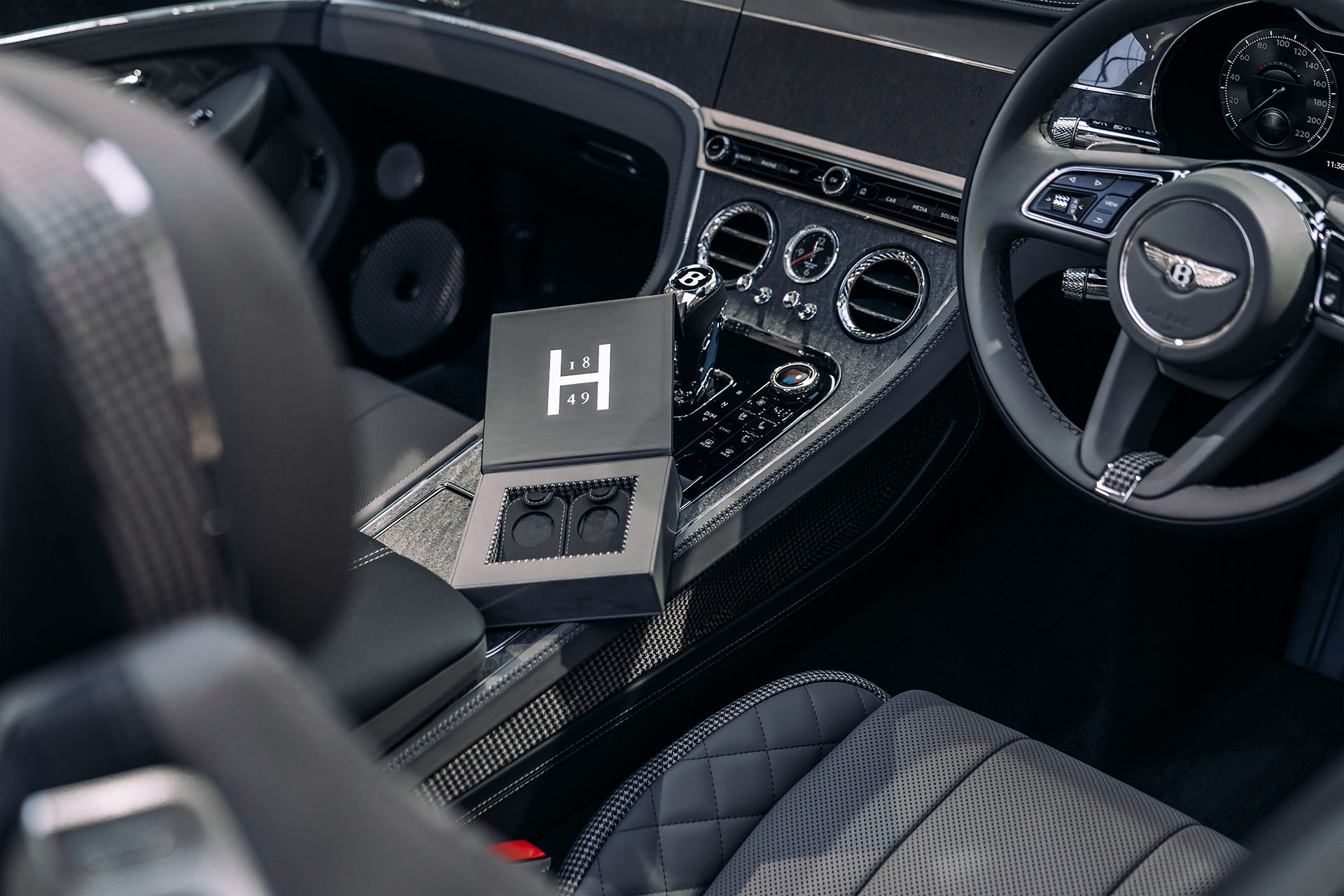 The W12 engine produces 659 PS (650 bhp), a 0-60 mph sprint time in 3.6 seconds (0-100 km/h in 3.7 seconds), and a top speed of 208 mph (335 km/h) Continental GTC The Speed ​​sits side by side with its coupe brethren at the pinnacle of the Continental GT family of performance. The Huntsman Edition shows what could be achieved through Mulliner's personal commissioning process, in which Jack Barclay and Huntsman with Mulliner's help have created two cars that are truly unique.