Automotive
DMC introduced not one, but two aero kits for the Lamborghini Revuelto
DMC, the world's leading Lamborghini refinery, is taking the automotive industry by storm once again with the highly anticipated launch of not one, but two exhilarating carbon fiber body kits for the latest Lamborghini Revuelto. Known for their unparalleled expertise in upgrading Lamborghini models, DMC has a rich history ranging from the iconic Diablo, Gallardo and Murcielago to the game-changing Aventador. It was only a matter of time before they set their sights on the gorgeous Revuelto LB744, and today, they surprised fans worldwide with not one, but two incredible packages designed to cater to discerning Revuelto owners.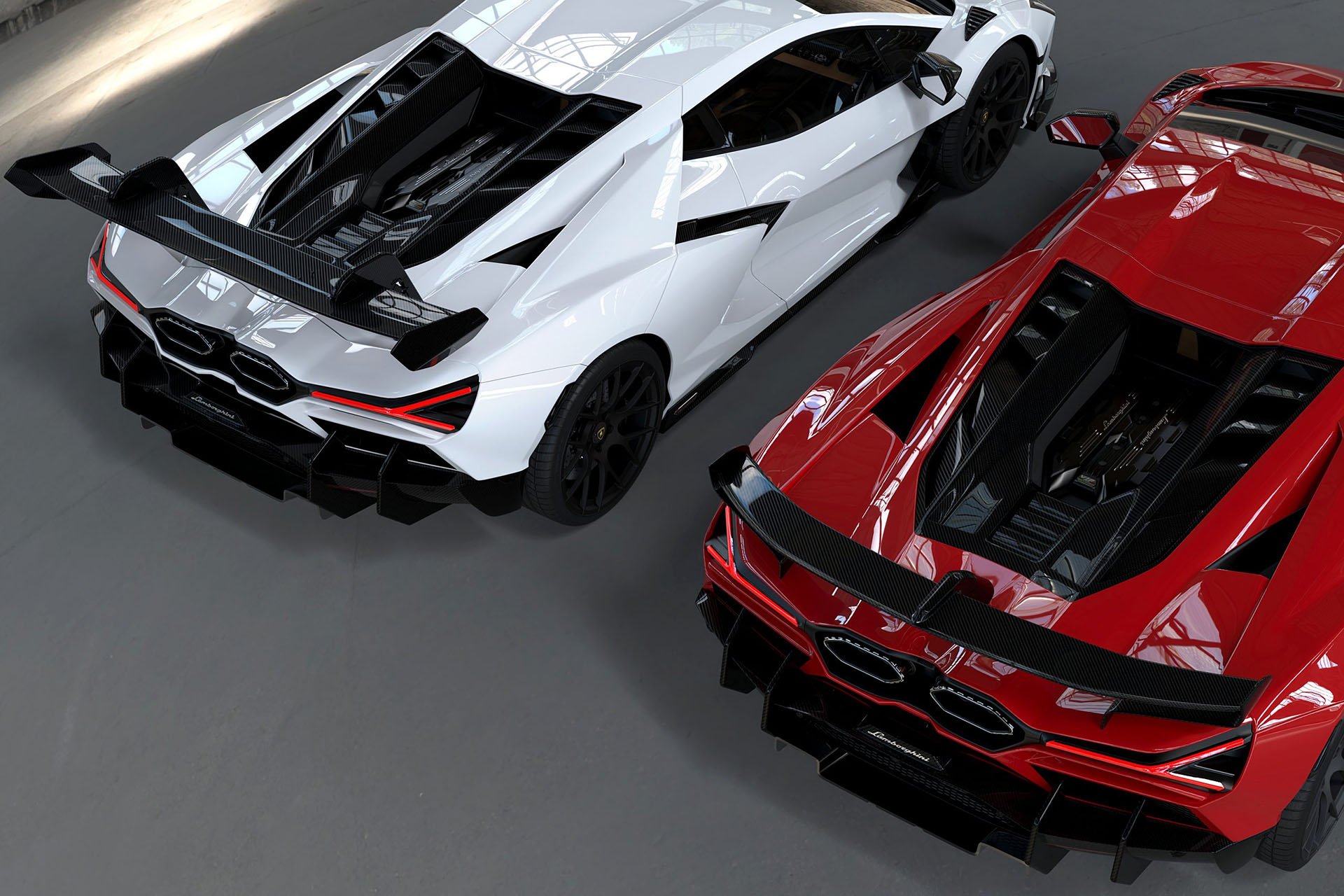 Introducing the elegant "Molto Veloce" and the bold "Schumacher", DMC showcases its expertise in carbon fiber design and craftsmanship. Both kits feature a comprehensive carbon fiber aero package, including a front lip splitter inspired by Lamborghini's iconic SVJ lineage. The re-engineered front fender now incorporates carbon fiber air vents, improving cooling and aerodynamics. Along the sides, attractive carbon fiber side panels and door vents with additional carbon fiber blades make a bold statement. The rear bumper has been completely revamped with DMC's signature design, featuring a full horizontal grille that pays homage to the Lamborghini DNA found in their famous SV model. A larger carbon fiber rear diffuser, complete with a Super Trofeo-inspired tunnel, adds a touch of aggression and performance.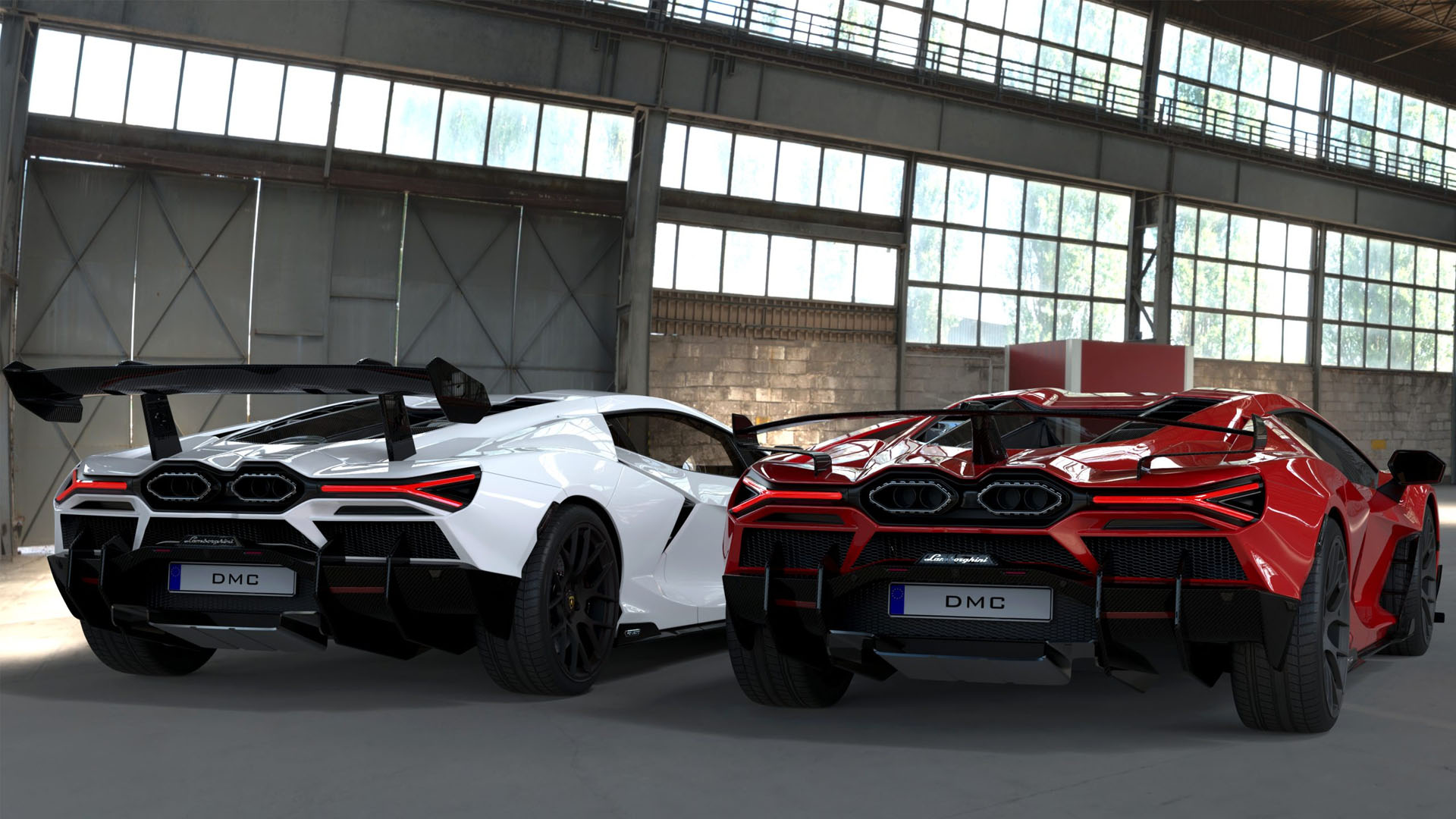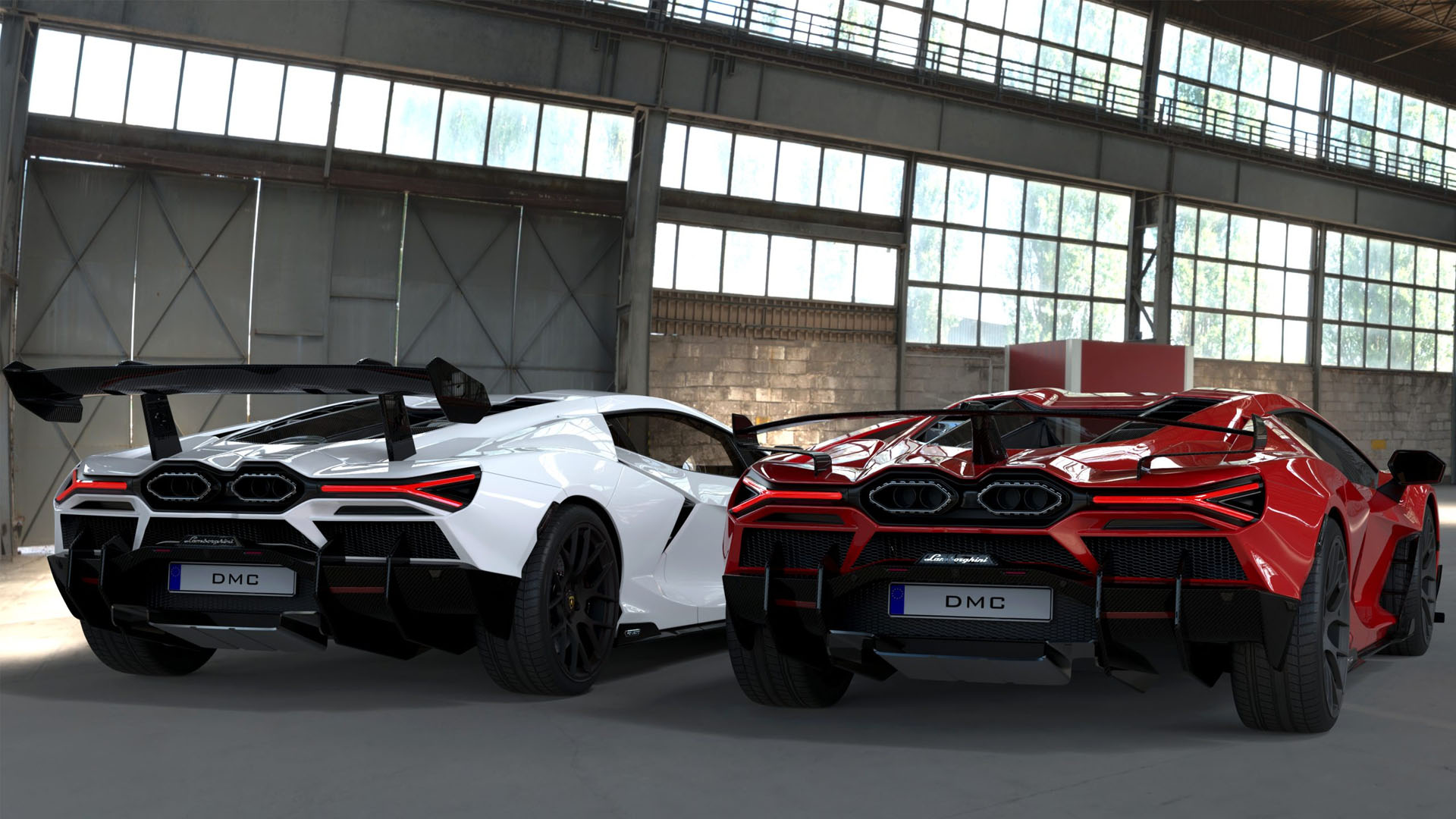 However, it's the rear of the two DMC Revueltos that really sets them apart. The "Molto Veloce" boasts an exquisite carbon fiber rear wing spoiler infused with the iconic SVJ DNA. This elegant choice enhances the vehicle's aerodynamics while exuding a sophisticated allure. On the other hand, the "Schuhmacher" version features an impressive rear wing spoiler, paying homage to the legendary German racer. Notably, the Schumacher wing proudly showcases the St. John's bull CNC machined. Agata into its structure, accompanied by a limited edition marking "1 of 88", which signifies the exclusivity of this masterpiece with only 88 wings ever produced.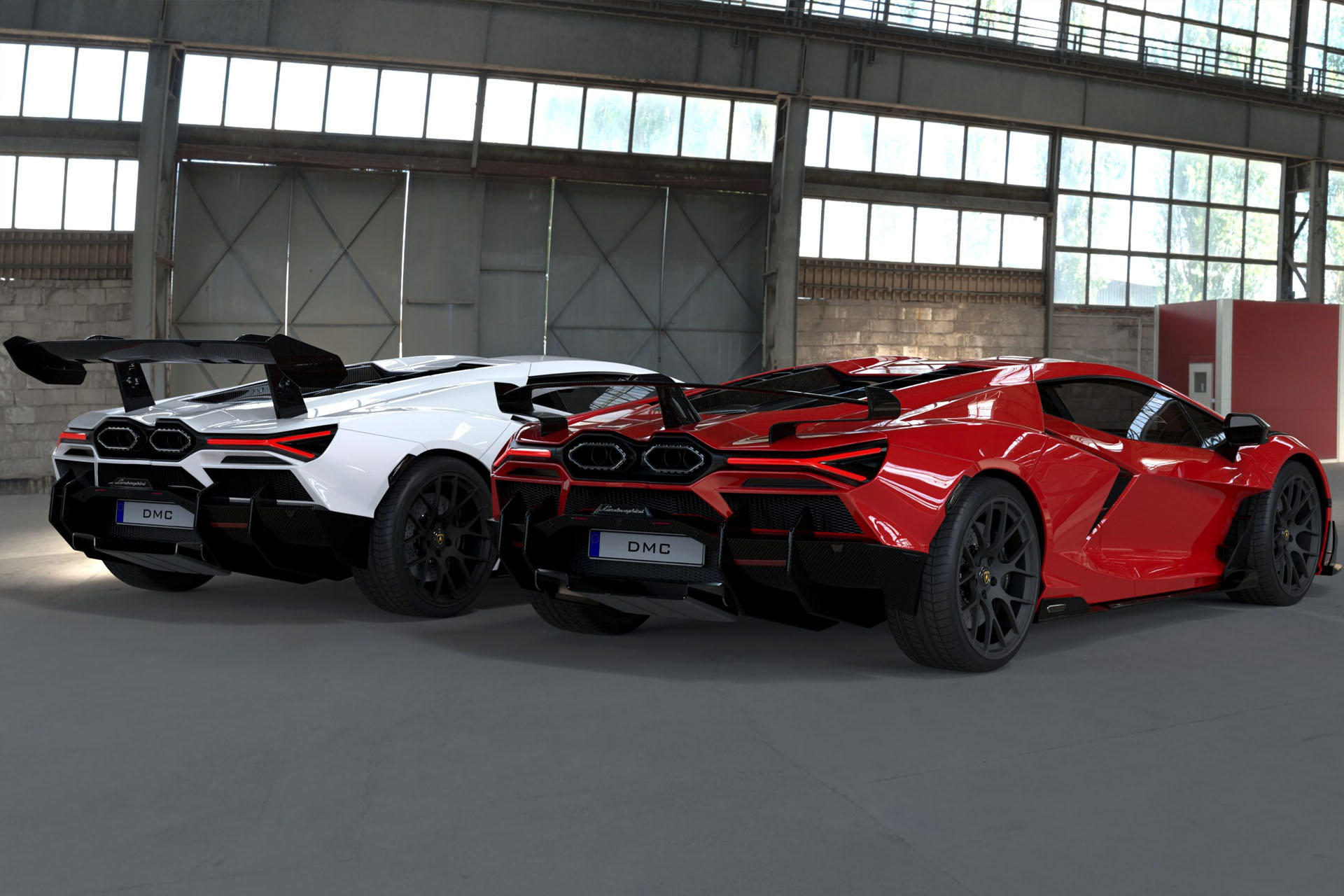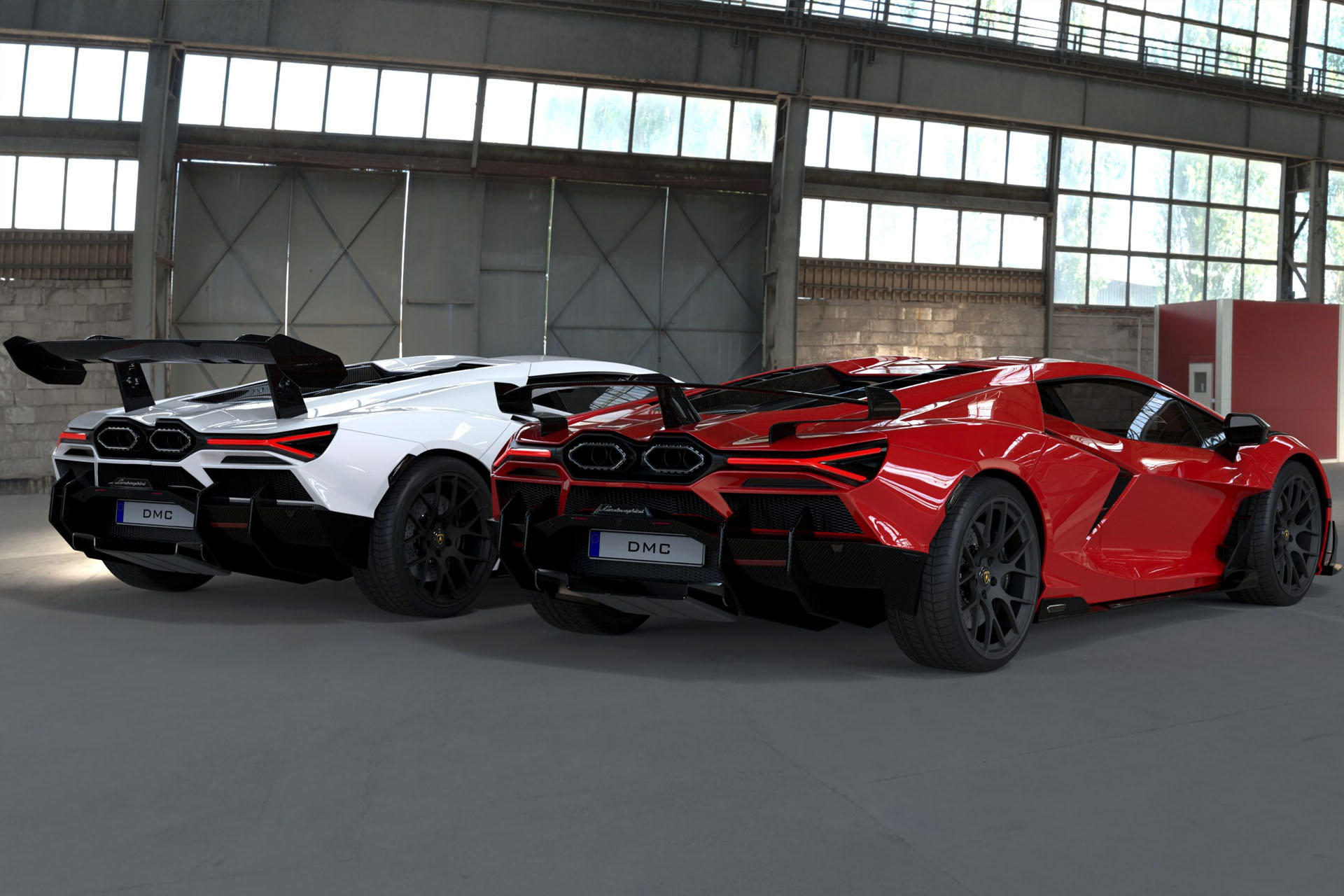 Then there's the awesome addition of the DMC Revueltos pack! Feel the symphony of power and sound with the ZESAD Exhaust system. Crafted with precision, this lightweight masterpiece not only enhances performance but also adds a touch of elegance with a stunning gold finish. Get ready to be captivated by the mesmerizing exhaust tones that will fire up your senses.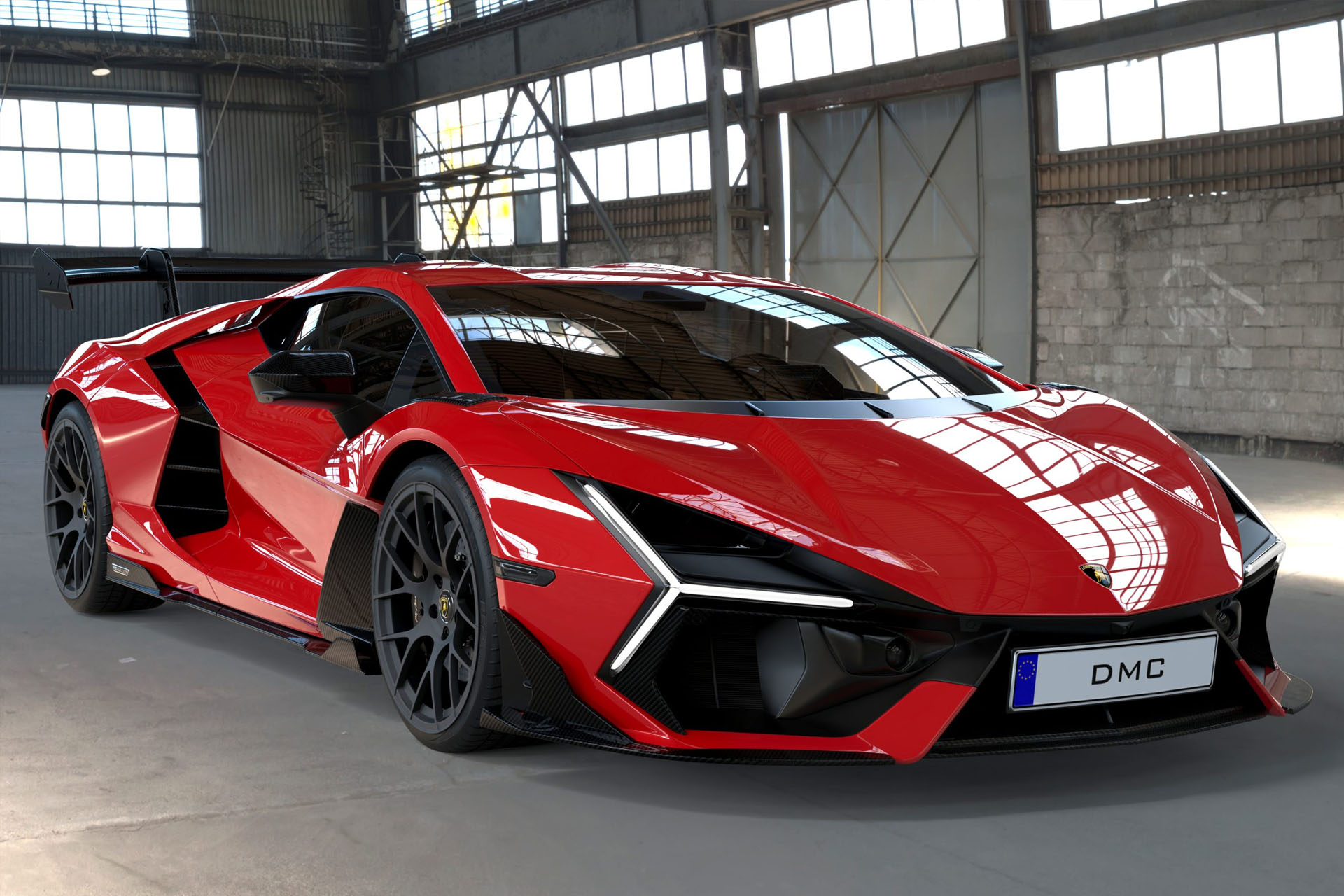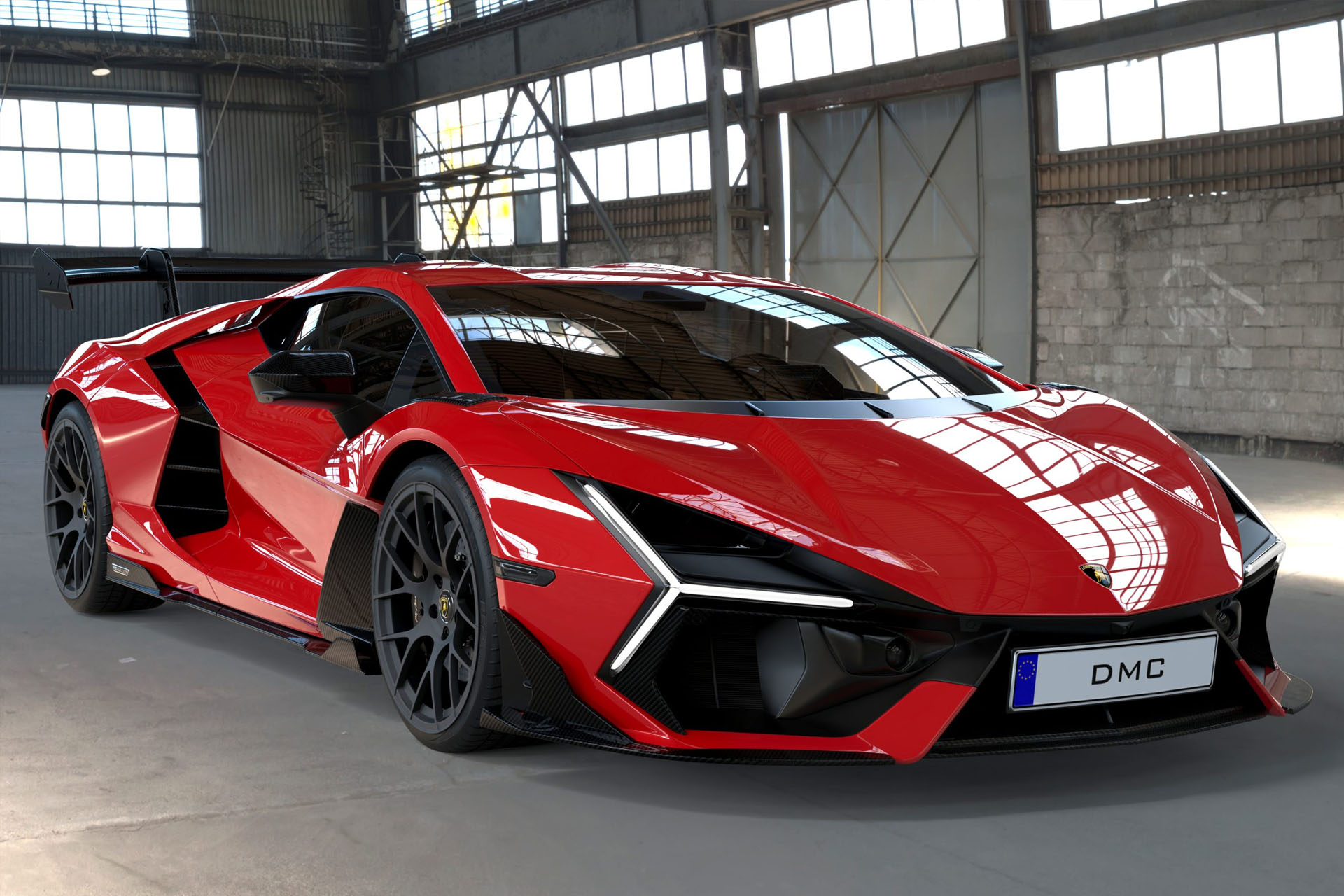 But that's not all! DMC unlocks the true potential of the Revueltos with an impressive 88 horsepower boost. A package that takes performance to exhilarating new levels. Prepare yourself for a dynamic driving experience that will leave you wanting more.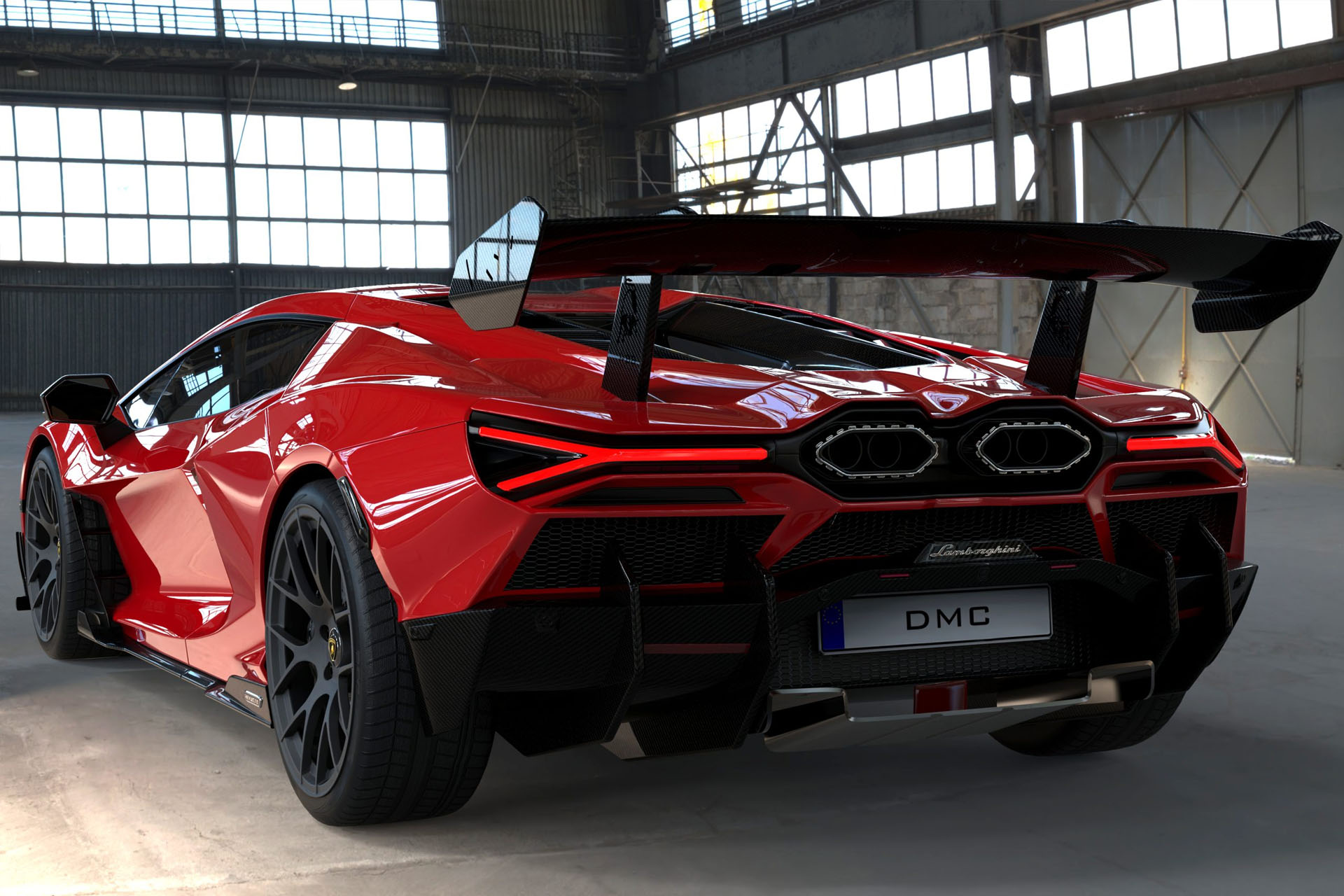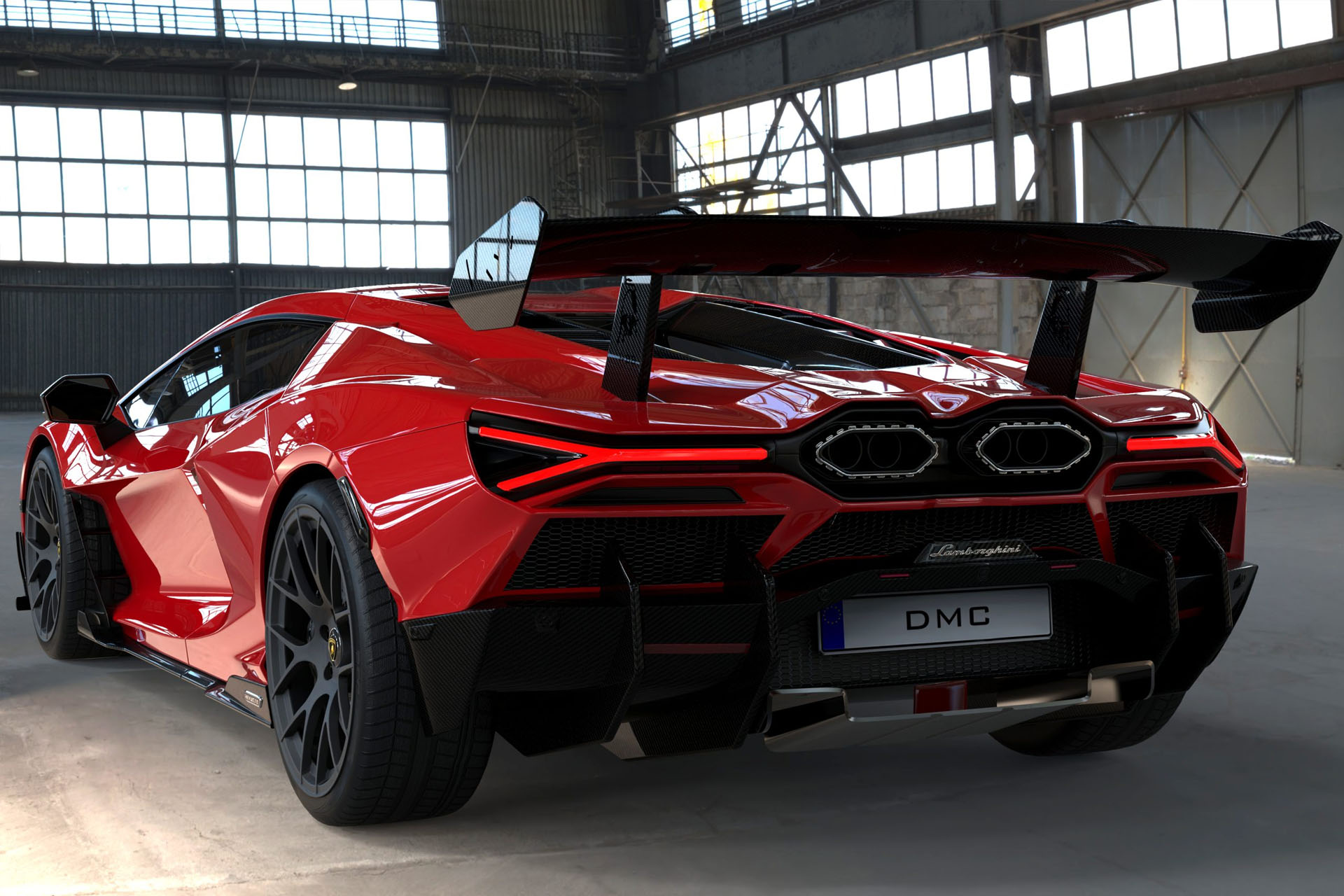 And let's not forget the AL13 forged wheels that complement the Revueltos' aggressive stance perfectly. Carefully designed and engineered for optimal performance, these wheels not only enhance aesthetics but also improve handling and grip, ensuring every corner is conquered with confidence.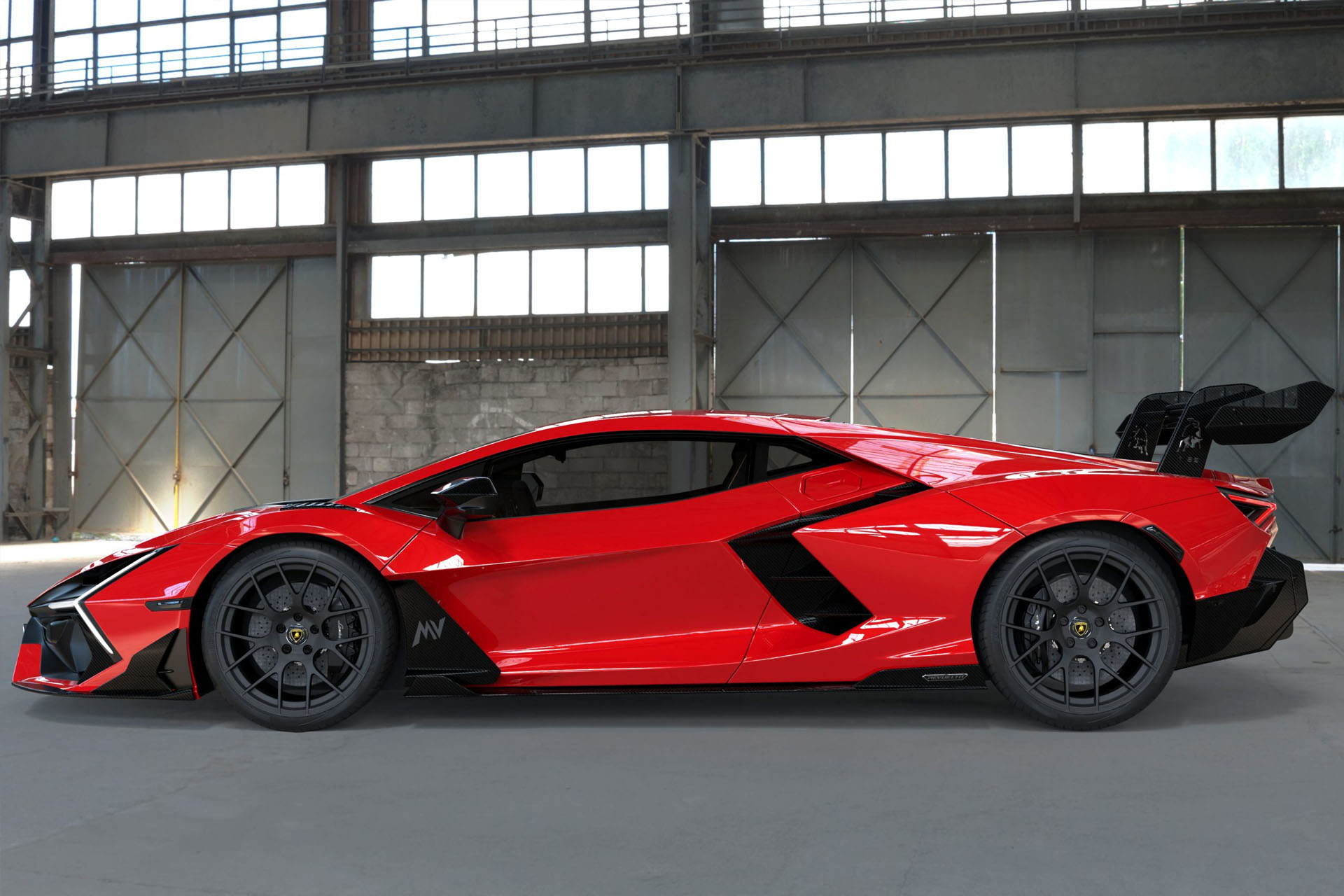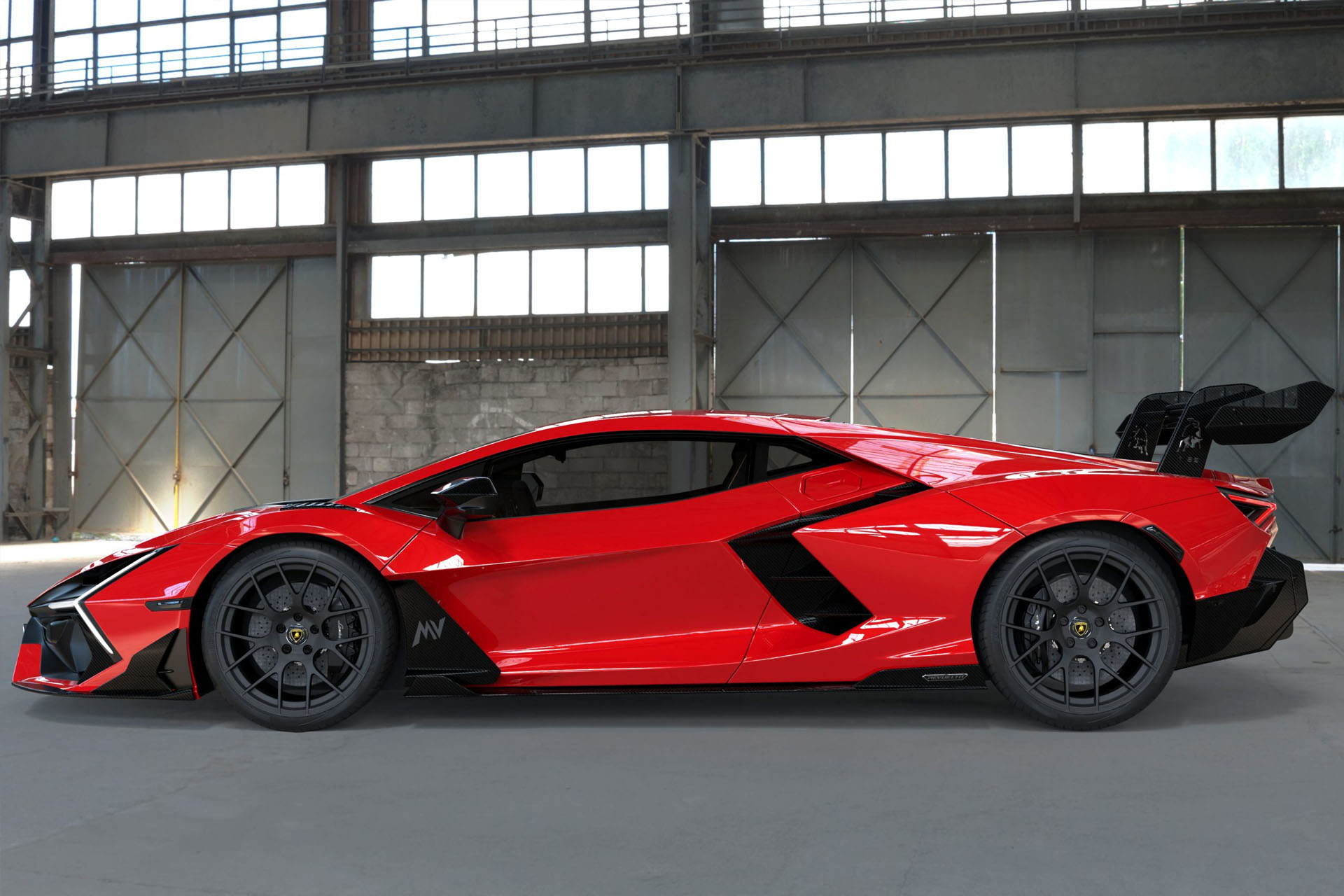 With these extraordinary enhancements, DMC Revueltos is redefining the boundaries of performance and style. It's time to unleash your Lamborghini's full potential and experience automotive excellence like never before. Are you ready to embrace the best driving experience?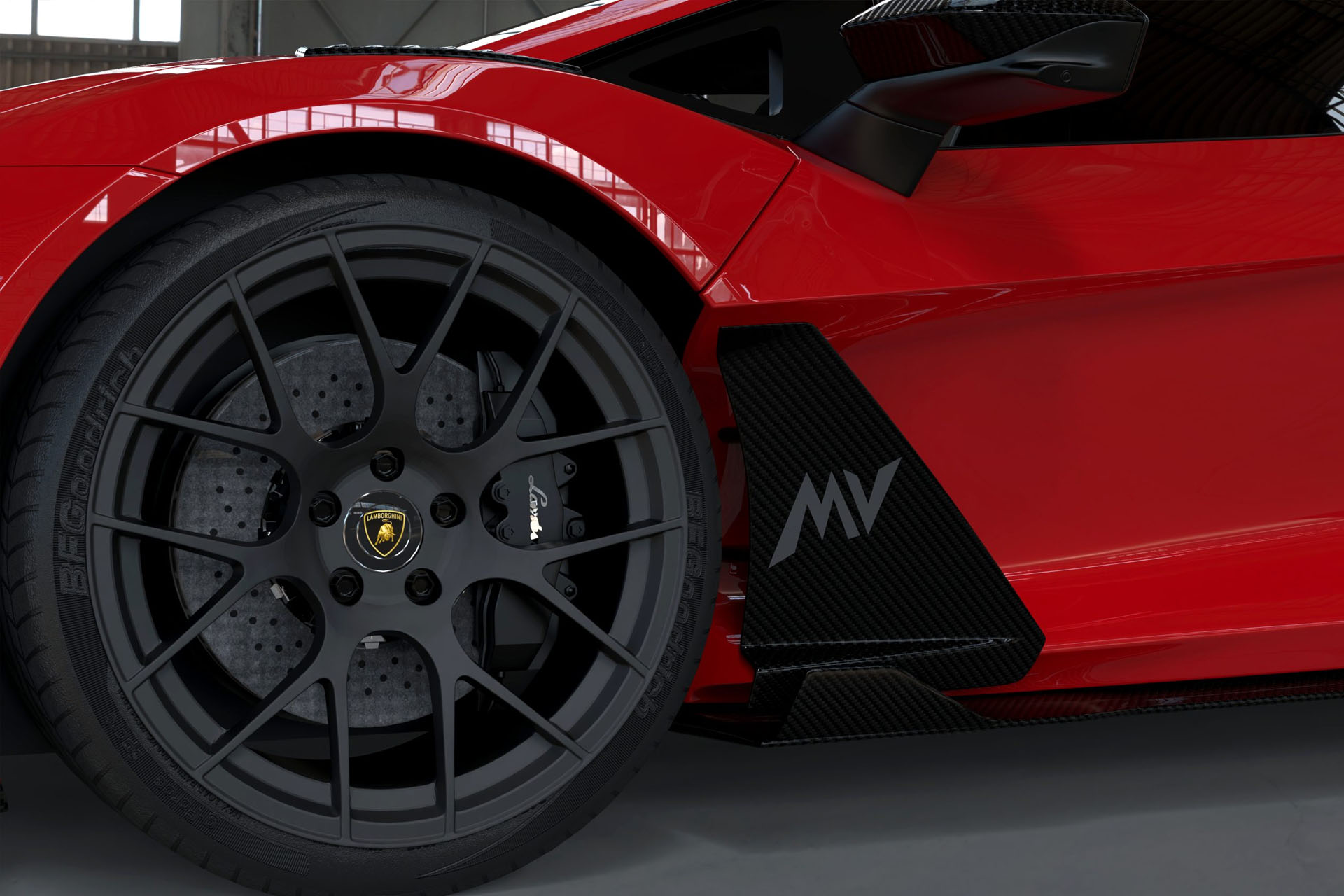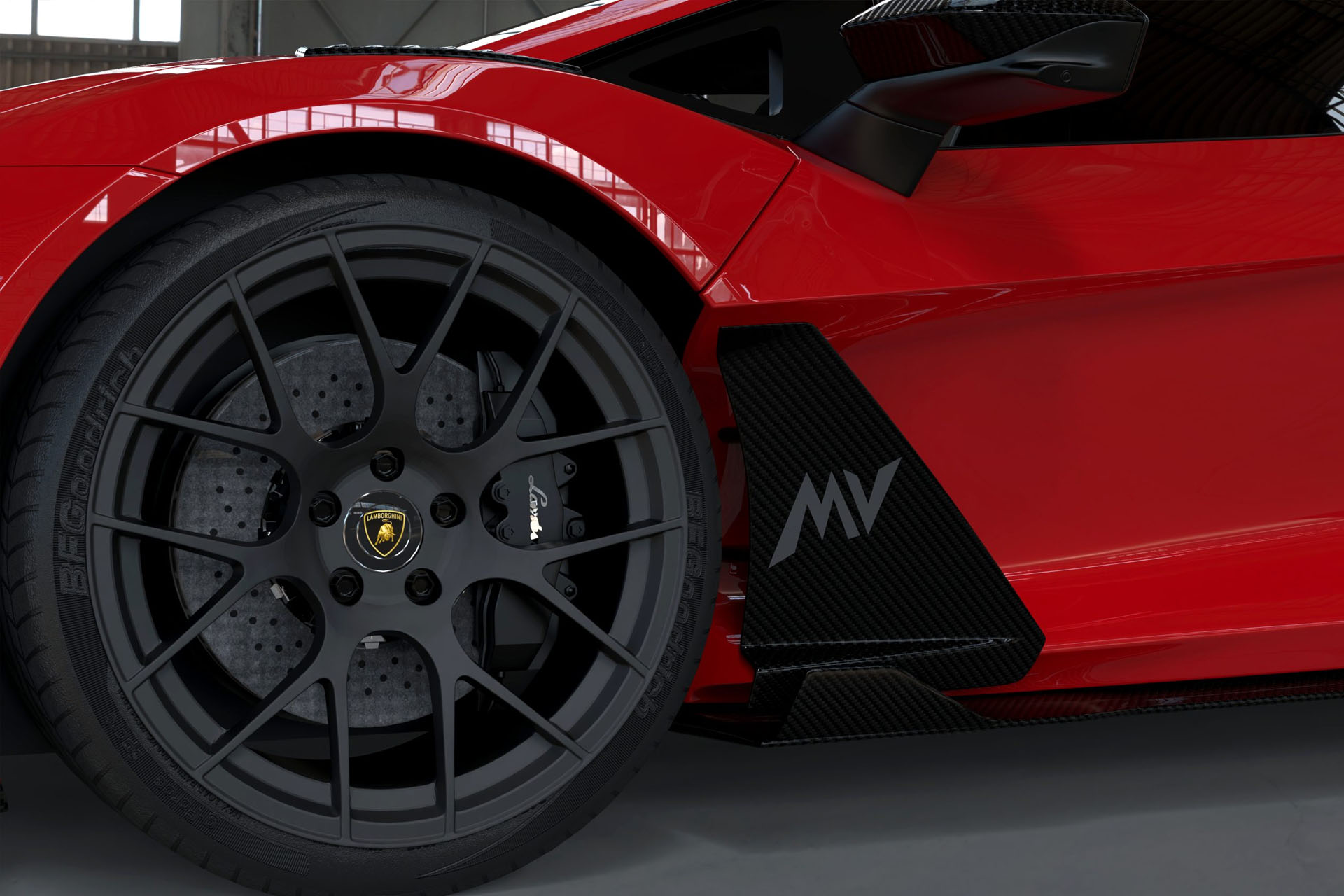 This amazing Revuelto package is available as part of a comprehensive offer by DMC, priced at $88,888 USD. Individual body kits are also available separately for $49,990 USD. Additionally, customers have the option to further enhance their Revuelto with a performance package, including an astounding 88 horsepower upgrade, AL13 wheels, and the unrivaled ZESAD Titanium Exhaust System.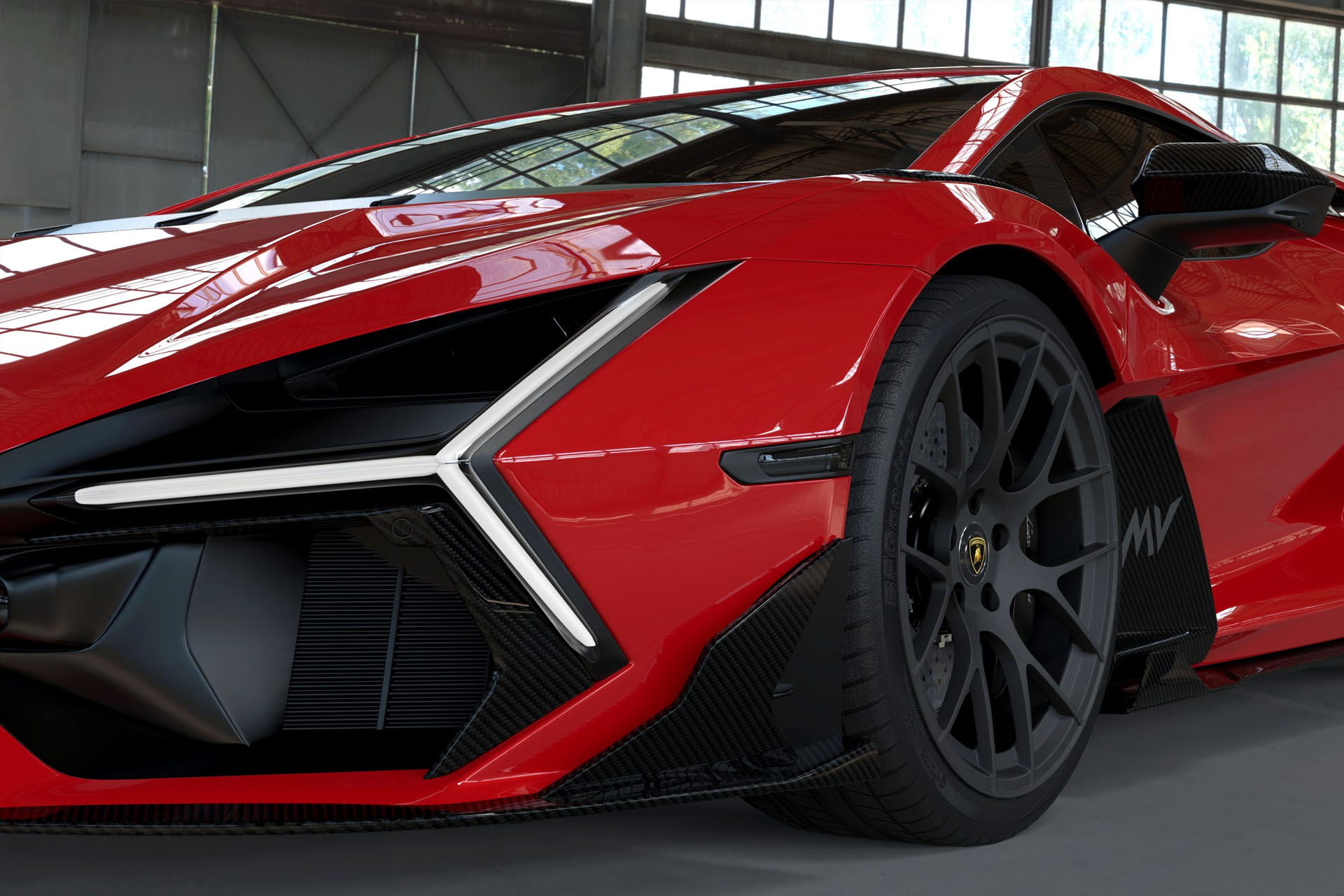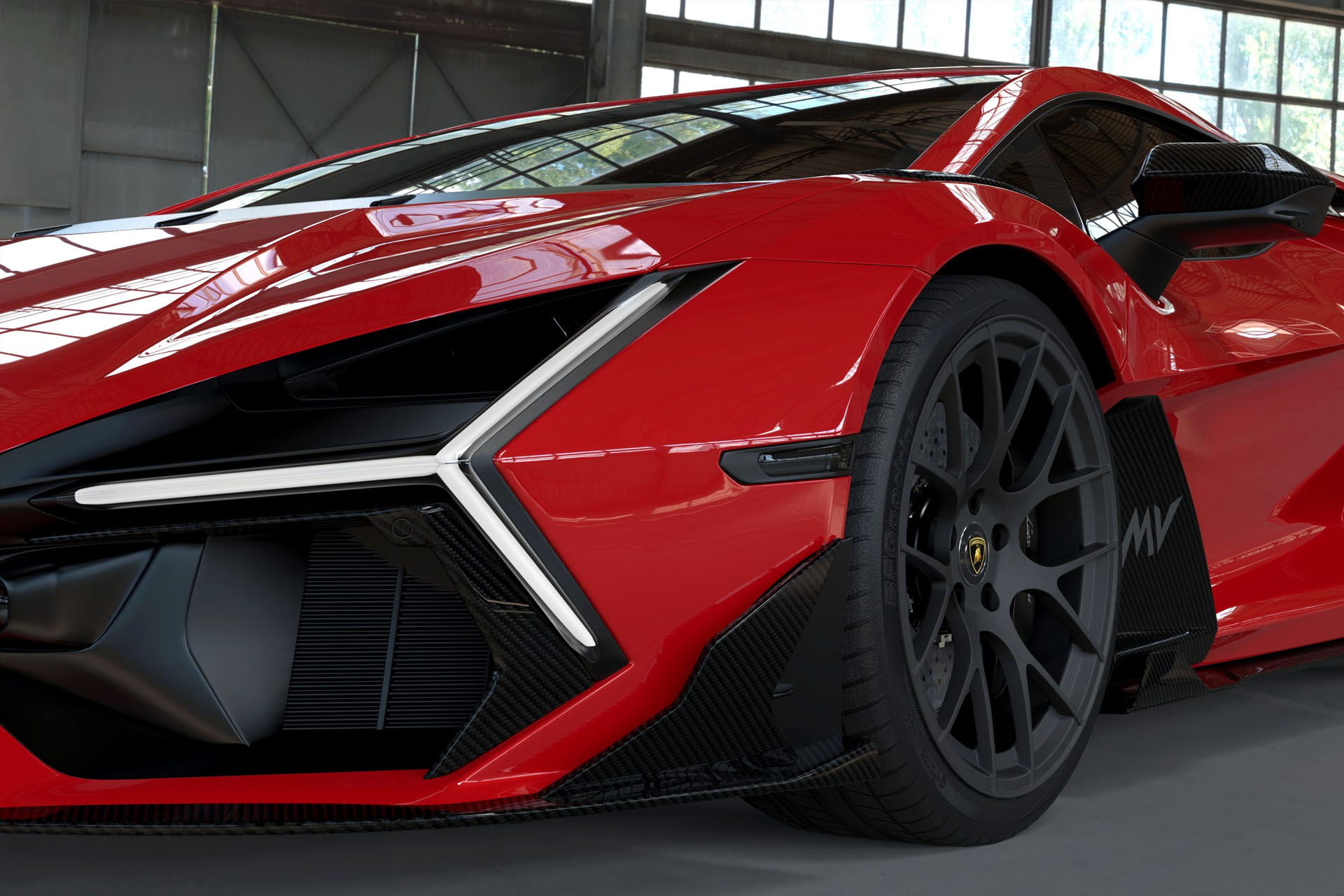 DMC is a globally recognized luxury automotive manufacturer specializing in Lamborghini models. With a legacy spanning more than three decades, DMC is renowned for its meticulous craftsmanship, cutting-edge design and extraordinary performance enhancements. Every DMC creation is a true masterpiece, striking the perfect balance of innovation, style and unrivaled performance.